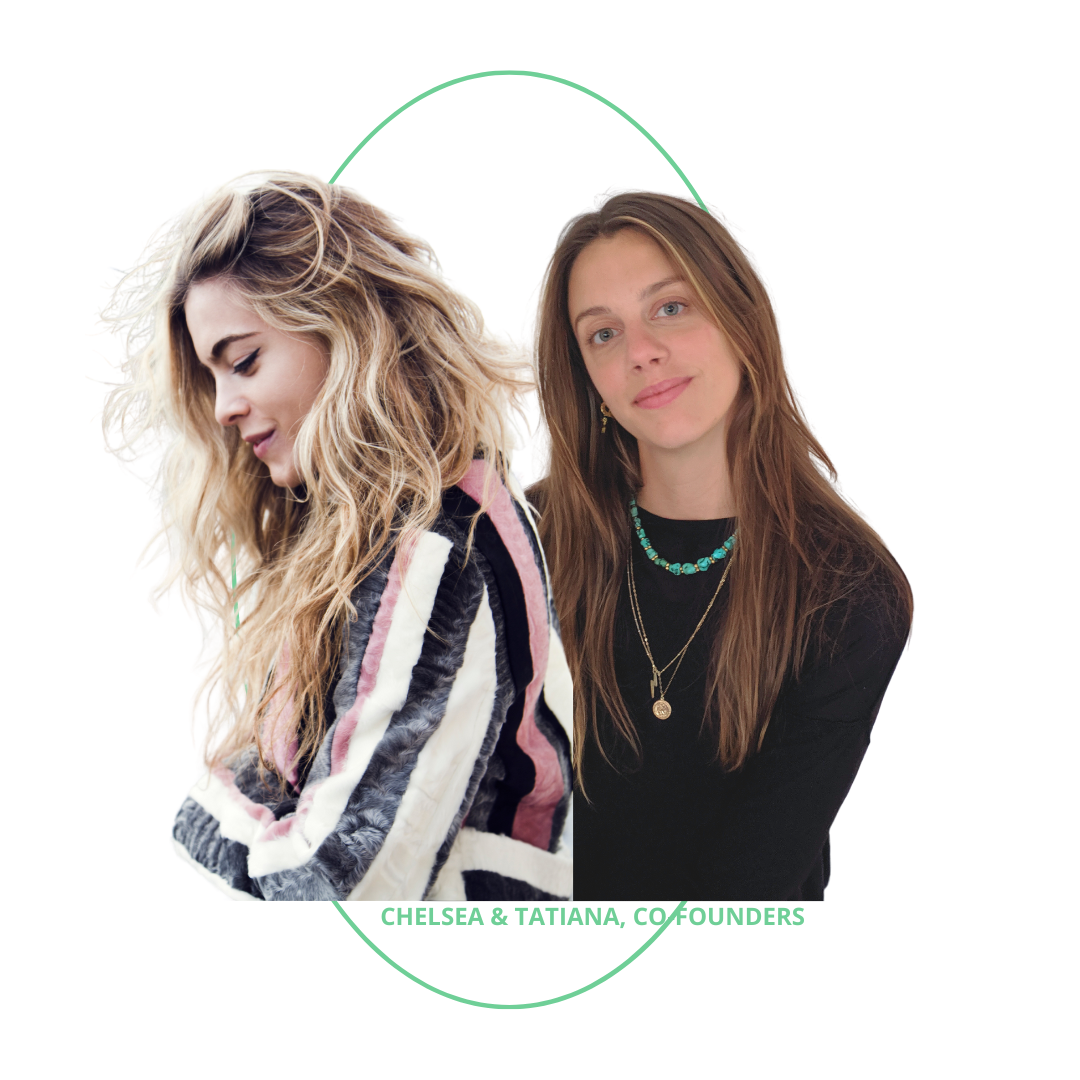 Like my insides are being tasered. Like Satan is choking my ovaries. Pins being shoved into my abdomen. Sharp stabbing. Someone's slowly ripping out my muscles. Like a heart attack. 
Over 96% of menstruating people suffer from discomfort cycle after cycle, with one in five experiencing pain so debilitating they are unable to move. Historically these symptoms have been dismissed or suppressed. At Looni, we believe in nurturing your cycle, and we're here to provide some long-awaited relief and understanding.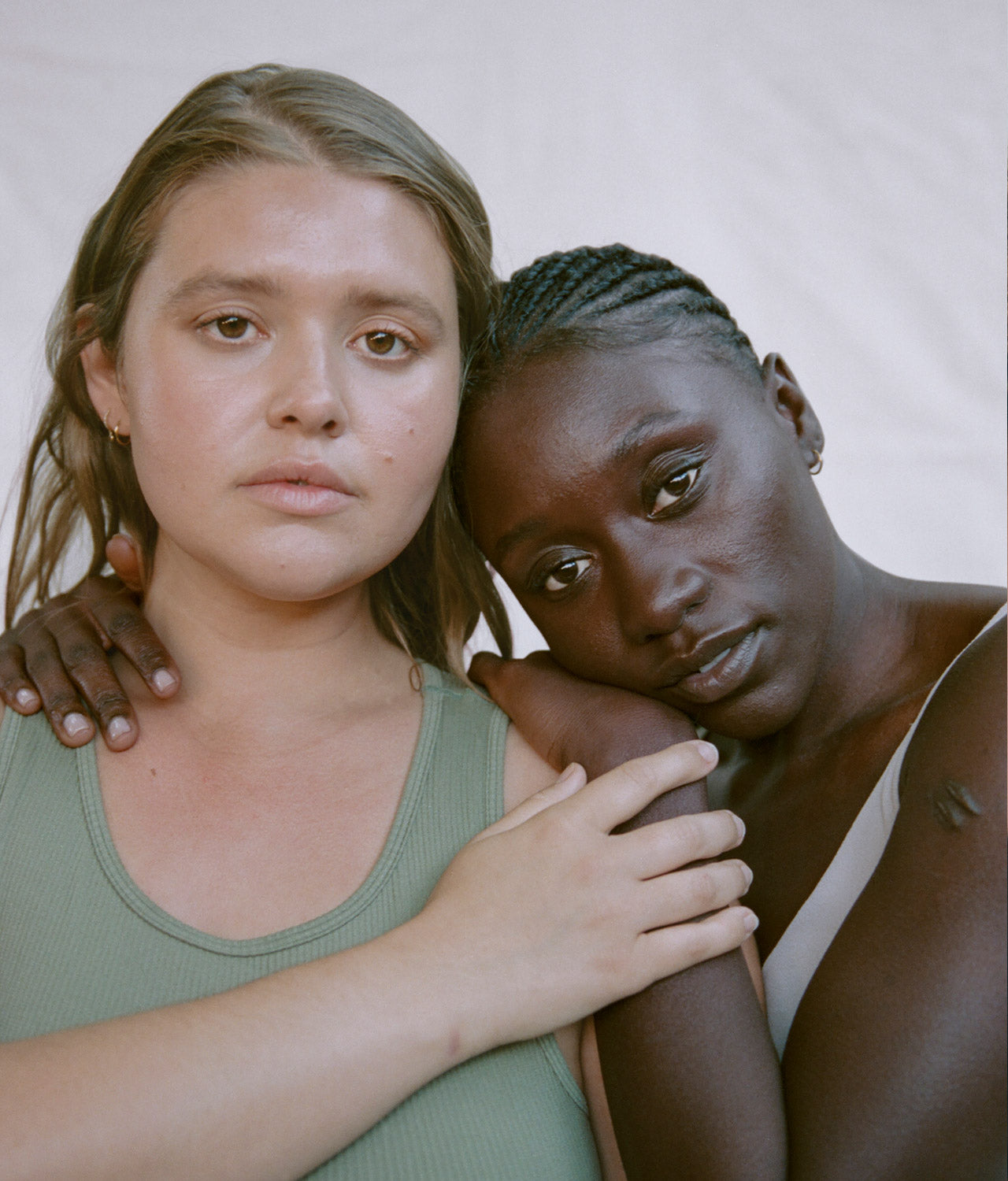 About us
Looni founders Chelsea and Tatiana came together over their shared experience of horrific, lying-on-the-ground-and-vomiting menstrual pain.
As a teenager, Tatiana chose to suppress the pain with birth control—the only option offered to her—without any education on how it worked or understanding around her cycle. Chelsea spent ten years passing out, vomiting and visiting ERs before she was finally diagnosed with endometriosis via a laparoscopic surgery. She treated her endometriosis pain with a cocktail of heavy duty pain killers before embarking on a journey to explore alternative methods of relief.
They both felt confused as the current menu of treatment options offered to them were so outdated. So, drawing from Chelsea's success with plant-derived solutions, they teamed up with a select group of board-certified physicians to create new offerings for those who suffer throughout their cycle—and Looni was born.
 
Looni believes in menstrual literacy and autonomy—the menstrual cycle is a valuable guide to our overall health and wellbeing and Looni provides the tools and knowledge for people to become intimate with their natural rhythms.
Doing Better
Community is at the heart of Looni's mission to help womxn unlock their potential to live their fullest lives. Our founder, Chelsea, has passionately strived to build community amongst those struggling with endometriosis and fertility, with the power of vulnerability and identification being the foundation of these beautifully supportive communities. A core belief of ours is to do business in a way that gives back and unlocks the power in others.
are a key pledge of Looni's goal to lift up as many communities as possible—1% of every sale will go to charity. Our first charitable partner, The Cycle, has been working for over 25 years to build eco-toilets, teach period education, and provide sustainable period products to some of the world's most marginalized and poverty-stricken communities.
In India, because of outdated menstrual taboos and the lack of safe and clean toilets, as many as 1 in 5 girls leave school when they start their periods. Additionally, cultural etiquettes generally deem visiting a gynecologist before marriage unacceptable. The risk of social exile means receiving a diagnosis and help for endometriosis, which can start as soon as puberty begins—in India, around age 12–is near impossible, leaving those afflicted to endure chronic pain without help or understanding.
As well as building eco-toilets and providing sanitary products, The Cycle's menstrual education program, which starts in schools, is bringing the conversation around periods into the home, breaking taboos and shifting the mindset of the entire family and community. They are also leading India's first-ever study (2022) to identify women living in vulnerable communities who might be suffering from endometriosis or other menstrual disorders and safely connecting them with medical professionals. To date, they have seen over 11,500 girls rejoin school as a result of their program.
Sustainability is an area where we'll continuously push both ourselves and the market to improve. Part of the reason it took us two years to bring Looni to market is that we wouldn't take no for an answer when it came to our ingredients and packaging.
We're committed to responsible sourcing—this means being able to trace where every one of our ingredients comes from, and we are working on sharing our open-book supply chain with our consumers for full transparency.
100% of our ingredients are non-GMO, and so far, 43% (including Borage Oil and Radish Extract) are organic. We aim to be 100% organic as soon as we have the means.
We're conscious of unnecessary excessive packaging—you won't find any secondary packaging with Looni's products. We've made sure our packaging is minimal and can be safely recycled thanks to the non-toxic ink, but the hard work doesn't stop there. As we develop, we plan to offer more economical mailer pouches, refillable options for repeat orders, and, as soon as we can meet the minimum order requirement, a Post-Consumer Recycled plastic option for our BBMC bottles—these are top priorities for us.
Accountability matters to us. We believe our business is a force for the greater good, not just our financial stakeholders. We think workers, communities, customers, suppliers, and the environment should benefit as we grow as a company. One way we hope to ensure we're held accountable in many of the right areas is to receive B Corp certification. The process is rigorous and will require continuous improvement in social and environmental business standards, but it is something we're committed to and have begun initial steps to achieving.
Social responsibility is a top priority of ours. While Looni has been built by a team of two, with help from some ultra-talented consultants, we plan to ensure our team encompasses equal opportunity and diversity as we expand.
Looni is here to listen. We want to hear from our community and what is important to you—suggestions encouraged!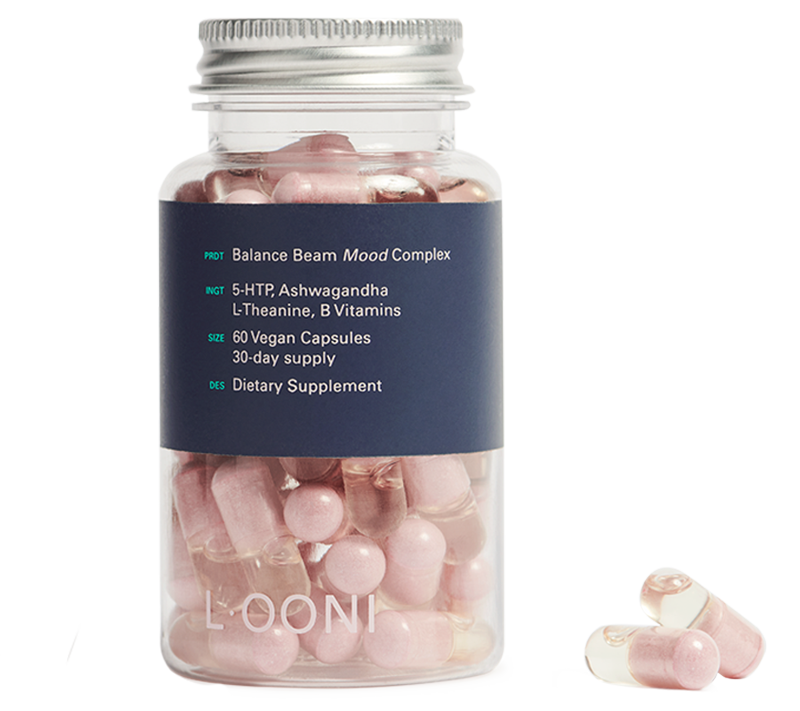 "For those long days, it was like drowning in self doubt. I would lose all sight of myself, my anchor and my strength—pre period moods."
SHOP NOW